Kellogg's may sell around 2 billion Pop-Tarts per year, but they also recently helped a soldier rescue a dog in need of help. While stationed overseas, United State Marine Corps Sergeant Theodore was out on security patrol when he saw a puppy being mistreated by local kids.
The puppy was barely hanging on, and being a dog lover, he knew he had to take action to rescue the dog. He along with others was on patrol and scrambled to come up with something to offer the kids in exchange for the puppy. They came up with four packages of Pop-Tarts, and that's all it took.
"This is an awesome story and we are happy to help," explains Robert Misseri, founder of Guardians of Rescue. "We can't do it alone though, we need the help of the community to pull this mission off. Saba and Sgt. Theodore deserves this!"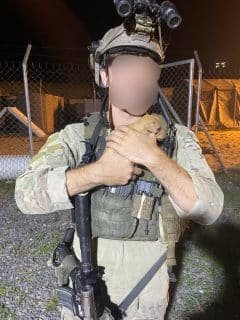 The kids happily took the tasty treat in exchange for the nearly lifeless puppy. Once Sgt. Theodore made contact with the puppy, he knew he would keep her. He nursed her back to health, named her Saba, and got busy finding a way to get her relocated back to his home in the U.S. Keeping him in the area where he is stationed isn't an option because they do not treat the animals kindly.
In a world of over 7 billion people and 900 million dogs, Sgt. Theodore and Saba were brought to the same area, and Pop-Tarts made it possible for them to be together. He is working with Guardians of Rescue to help get Saba relocated back to his home, where she will live out her life with his family. They are seeking donations and sponsors to help cover the relocation costs, including airfare, veterinary care, food, etc.  
"This part of the world is very hard on the people and animals. Every day is a struggle. I knew I could be the difference for Saba, so I wanted to keep her. I would feel such an empty spot in my heart if I had to leave her here," added Sgt. Theodore. "I can't imagine the pain she would feel being abandoned, back on the street suffering unimaginable hardships. I'm looking forward to adding her to my family and giving her an amazing life. When I get back, I want to see her wagging tail waiting for me at the door. That would give me such satisfaction." 
To help support or sponsor the relocation of Saba, contact Guardians of Rescue. Kellogg's would make the ideal partner to help fund this relocation since it's one of the popular items that helped make the two of them being together possible. To help this cause, visit https://guardiansofrescue.networkforgood.com/projects/168926-help-save-saba.
Guardians of Rescue assists animals on the streets and investigates animal cruelty cases. It is located in New York, but it helps animals in many places around the country and internationally. It is also instrumental in helping military members with their pets through its "No Buddy Left Behind" program. To learn more about Guardians of Rescue, visit the site at www.guardiansofrescue.org.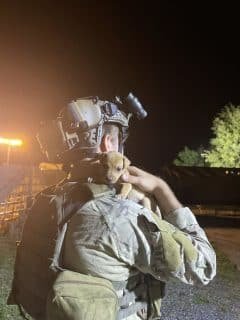 Cher Murphy is a Top PR Executive and brings with her a wealth of experience to her writing covering a variety of interesting fields. As an expert in public relations, she works with clients in some of the most popular sectors. With a nose for news and a gift of professional presentation, she is able to deliver high-quality, entertaining, and interesting stories on a regular basis.
Over the years, she has worked with media outlets such as Forbes, USA Today, Fox News, Today Show, Good Morning America, NBC Nightly News, Washington Post, L.A. Times, U.S. News & World Report, Wall Street Journal, and Consumer Reports among others. In the media world, her name has become synonymous with stories that keep consumers engaged, entertained, and interested.
EDITORIAL DISCLOSURE
All content herein is owned by author exclusively.  Expressed opinions are NOT necessarily the views of VNR, authors, affiliates, advertisers, sponsors, partners, technicians, or VT Network.  Some content may be satirical in nature. 
All images within are full responsibility of the author and NOT VNR.
Read Full Policy Notice
-
Comment Policy