by Rob Kaye When I was a kid, I saw an interview with a Vietnam veteran. The vet said when he got home from the...
Beam Team is Hiring Veterans Now!
Now that Brett Kavanaugh has been selected by President Trump to be the next Supreme Court Justice, the gladiator games of the confirmation process...
Since all the candidates on Trump's list are Federalist Society approved, it's reasonable to assume that they have been vetted to support ending Roe if not calling for national criminalization of abortion, outlawing birth control and punishing teenage pregnancy with branding.
The Guardians of Rescue are raising funds to help military members bring two rescued dogs back to America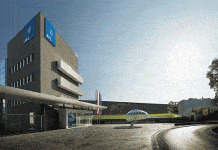 As the world moves towards a new era of automobiles, why not start your new career at this great employer today?
Most know Tony Romo played 14 seasons with the Dallas Cowboys, guided the Cowboys to four postseason appearances and was named to the Pro...
A recent study by the Institute for Veterans and Military Families (IVMF) revealed that more than 80% of the 8,500 Veterans, Active Duty, Guard,...
Active military members could enroll at 50 percent discount rate with very little out-of-pocket expense.
National Park Service, the Mayor's Office of Veteran's Affairs, NewDay USA Volunteers Wash the African American Civil War Memorial