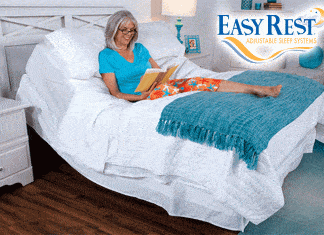 If you're a passionate individual who is looking for career opportunities that will change your life and others around you, then Easy Rest is for you.
Interview for this job and dozens of other career opportunities at the upcoming TECHEXPO Top Secret Hiring Events: Wednesday, October 16th 3:00 PM – 7:00 PM Hilton...
Coup d'état by way of an 'Pseudo Impeachment' A BATR Editorial When the legacy of the doomed American Republic is compiled, the treason of the Deep State...
Readiness Chairman Garamendi Tells Office of the Secretary of Defense to Expect Brawl Over Raided Pentagon Funds
"In telling his story for the first time, Andrew Marble masterfully weaves together how a man whose family fled war-torn Europe helped shape American...
A New Look at German Strategy, Operation Barbarossa, and the Axis Defeat in World War II