DALLAS – The Army & Air Force Exchange Service's shopping benefit continues to transform with the addition of Gap clothing at ShopMyExchange.com and select...
MCLEAN, Va., -- HII's (NYSE: HII) Mission Technologies division was awarded a $70 million task order contract by the U.S. Air Force to perform...
Beam Global announced Naval Facilities Engineering Systems Command (NAVFAC) placed multiple orders for EV stuff
Bring Our Troops Home, a national organization of veterans of the Global War on Terror, today condemned the Department of Defense's prioritization of "wokeness" over the security requirements of the United States.
VT RADIO: Alternative Foreign Policy Talk
A deployment for any soldier can be life-changing for many reasons. One reason that isn't common but important is the bond one makes after rescuing a dog while serving their country overseas.
Host Johnny Punish interviews the dynamic U.S. Navy Vet Dave Munro from Air Traffic Controller, an indie band set to release their latest "Dash" on Veterans Day Nov. 11th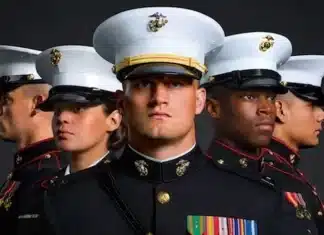 On November 10, 1775, the Second Continental Congress meeting in Philadelphia passed a resolution stating that "two Battalions of Marines be raised" for service as landing forces with the fleet.