Leave No One Behind: Daily Meditations for Military Service Members and Veterans in Recovery
Bombardier today announced that its Defense division, along with its U.S. subsidiary Learjet Inc., delivered a Global aircraft in special mission configuration to the U.S. Air Force Battlefield Airborne Communications Node (BACN) program based at Hanscom Air Force Base in Massachusetts.
On August 15, 2022, the Navy-Marine Corps Court of Criminal Appeals (NMCCA) overturned the trial judge's original dismissal of Chief Eric Gilmet's case and reinstated all...
Legislation Guarantees Care and Benefits for Veterans Affected by Toxic Exposure
Valiant Integrated Services announced today it has been awarded a three-year, $49.9M contract by the U.S. Marine Corps to continue executing advanced training and readiness services on the Trackless Mobile Infantry Targets (TMIT) task order under the Marine Air-Ground Task Force (MAGTF) Training Support Services (MTSS) indefinite delivery/indefinite quantity (IDIQ).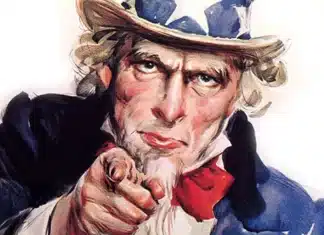 On September 7, 1813, the United States gets its nickname, Uncle Sam. The name is linked to Samuel Wilson, a meat packer from Troy, New York, who supplied barrels of beef to the United States Army during the War of 1812.
On September 11th, and every Tuesday, the nonprofit wants to honor the "Freeport Flag Ladies" and those affected by 9/11, by uniting in national...
Elliot Lewis, NBC News The remains of two sailors missing in action since the Dec. 7, 1941, attack on Pearl Harbor have been identified, a federal agency said. Petty...