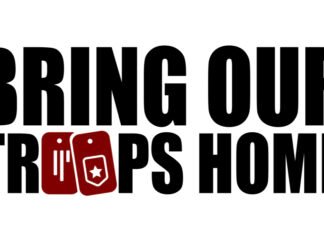 Bring Our Troops Home, a national organization of veterans of the Global War on Terror, on Thursday condemned the planned deployment of 1,000 Kentucky and Virginia National Guard personnel to unspecified combat support operations in Africa as "unconstitutional."
What if your military service – your months and years of training – is actually the secret to unlocking true treasure in life? My guest...
Winning the hearts and minds used to be an overseas mission direction. Now, in these times of great uncertainty, division, and polarization, this directive...
A symbol of power and strength for over half a century, Air Force One, the aircraft assigned to transport the president and his team,...
In this episode of The Military Wire, we unpack how International best-selling authors and elite Navy Veterans, Brian Andrews and Jeff Wilson, of the...
RECON is based on true events surrounding a mission by four American soldiers who are led through the Italian mountains by a potentially untrustworthy guide in the final days of the War, while an unseen sniper tries to pick them off. What Would You Do?
Hiroshima had vanished in a flash of blinding light, and one hundred and seventy-six thousand people no longer worked or played.
HISTORY's three-night miniseries event, "Grant," will premiere over three consecutive nights beginning on Monday, May 25 at 9PM ET/PT on HISTORY.