Captain Jim Buck, United States Army
 CEO and Chairman, KLB Enterprises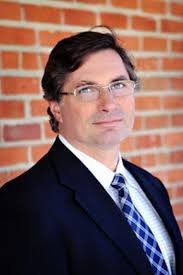 As a professional engineer with more than 30 years of experience working in both the public and private sector (including working with the US Army Corps of Engineers, the North Carolina Department of Transportation, and Earth Tech), Jim Buck knows how to improve situations using design. As the head of Buck Engineering (which he grew to a $13 million enterprise) and a co-founder of the women-owned transportation and environmental firm Three Oaks Engineering, the West Point graduate also knows how to lead and how to get the best out of his teammates. As CEO and Chairman of the niche snack food manufacturer KLB Enterprises, Buck also knows how to give back to his fellow Americans and to make sure they have all they need to be successful.
In his latest effort to design something that will help others, Buck recently debuted Wicked Crisps, a cornucopia of super-healthy and super-delicious vegetable-based baked snack chips that offer high protein, low fat, low sodium and low sugar. In addition to helping keep people healthy and satisfied, Buck's latest venture also supports people who other companies might not by serving as a Service Disabled Veteran Owned Small Business (SDVOSB) that is certified through the VA. It is also partnered with Autism Hope Alliance, TEACH, and the Arc, and employs individuals with special needs in order to advocate for them and help keep them involved in their communities.
What does your company do?
We are a snack food manufacturer with our own brand of baked vegetable chips called Wicked Crisps(www.wickedcrisps.com).
What promoted you to launch it?
Healthy snacking is a major trend in America. People are busy and on the go, so they end up snacking throughout the day. Because they are eating more snacks as opposed to traditional meals, consumers want healthier snacks: lower calories, lower fat, Non-GMO products that support their active lifestyle without ruining their diet. Wicked Crisps fits this need as a lower calorie, low-fat, product made from healthy grains and vegetables. We are helping America snack better.
How has your military life educated and influenced your business life?
Launching a brand is not for the faint of heart and neither is joining the military. The military teaches you leadership, teamwork, discipline, determination, perseverance, work ethic, and high standards. All of these attributes are needed in a high-functioning business operation.
 What do you hope to do with your business?
We hope to create a national brand known for great taste and value in the better-for-you snacking category.
What advice would you give other Veterans looking to own a business?
To hit the target, you need to see the target. You need a solid business plan that maps out how you are going to go from zero to cash flow positive and the required startup capital it is going to take to get there. The expenses are easy to get your arms around, it's the revenue that is always difficult and you have to get the revenue piece right in order to survive. Things always take longer than you think.
What is the most important thing you want people to know about Veterans?
Veterans need help too. It's nice when people thank you for your service, but if you really want to thank a veteran, support their business. Today's business environment is so competitive, every little thing matters, so please buy from veteran owned businesses, tell your friends about them, and follow them on social media. That could make all the difference in the world.
If you are or know of a Vetrepreneur© who would like to be profiled and promoted, please contact Matt Robinson at [email protected]
This piece originally appeared in Quartermaster News (https://qm.news)
Author Details
Matt Robinson is a writer, editor, publisher, and content producer with over 20 years of experience. In addition to more than 5,000 editorial pieces, he has created and executed communications programs (including website copy, newsletters, biographies, press releases, development collateral, and other materials) for individuals and entities around the world. Matt also teaches writing at the college level and is a published author.  His work can be seen at The Robinson Reporter
EDITORIAL DISCLOSURE
All content herein is owned by author exclusively.  Expressed opinions are NOT necessarily the views of VNR, authors, affiliates, advertisers, sponsors, partners, technicians or Veterans Today Network.  Some content may be satirical in nature. 
All images within are full responsibility of author and NOT VNR.
POLITICAL PARTY POLICY: We intentionally remove all references to political party affiliation when highlighting elected officials.  We believe in judging actions taken by politicians and NOT what party they belong to.  For the same reason, we are also advocates for removing reference to political party affiliation on all ballots nationwide.
Read Full Policy Notice
-
Comment Policy