MIKE BLOOMBERG WILL BRING STEADY LEADERSHIP TO AMERICAN ARMED FORCES
Presidential Candidate Mike Bloomberg Calls Out Trump for Failing Nation's Veterans and Military Families
NORFOLK, VIRGINIA — Yesterday at an event in Norfolk, a center of global maritime commerce and home of the world's largest Navy base, Democratic presidential candidate Mike Bloomberg announced new plans to ensure economic security, quality health care, and other critical support for our nation's veterans and military families.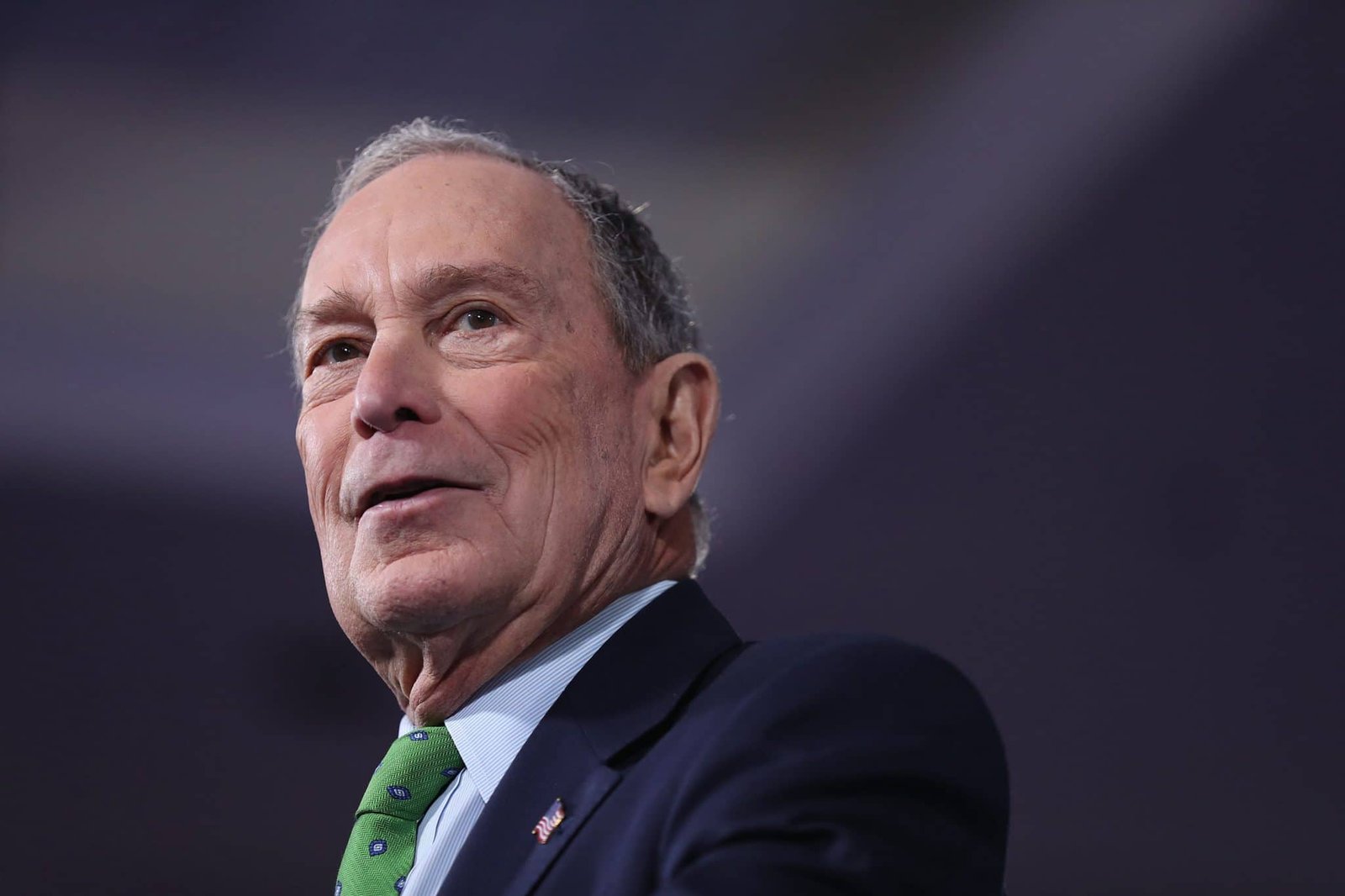 Mike spoke about his management experience and his commitment to putting the interests of our nation first.
Former Secretary of the Navy Richard V. Spencer is endorsing Mike Bloomberg for president today, lauding Mike's integrity and commitment to supporting America's service members, veterans, and military families.
"Secretary Spencer set an example for all Americans through his leadership and integrity. I'm grateful for his service to our country, and I'm honored to have his support," said Mike Bloomberg.
"Our country's greatest source of might is not our battleships and cruisers and tanks and planes, but the values and principles that have always charted their course. The Commander-in-Chief must champion those values – and that's what I will do.
In a dangerous, fast-changing, and unpredictable world, we need steady, dependable, disciplined leadership in the White House – not chaos, recklessness, and lawlessness – and a president who understands that supporting our veterans and servicemembers involves real actions to improve their lives, not just empty talk."
"I am proud to endorse Mike Bloomberg for President of the United States. I have the utmost confidence that Mike will faithfully execute his duty as commander in chief," said former Secretary of the Navy Richard V. Spencer. "He will preserve, protect, and defend the Constitution and uphold the Uniform Code of Military Justice.
Mike will honor the service and ensure the equal treatment of all women and men in uniform. He also will respect the advice of military advisers. Restoring America's standing in the world and repairing relationships with our allies will be a top priority in Mike's administration. And he knows our nation owes a debt of gratitude to our veterans and military families.
Former Secretary Spencer went on to say, "one of our country's greatest resources, veterans are some of the most highly-skilled, well-trained people in America. Mike has a smart, much-needed plan to help veterans transition to civilian life. He will connect veterans and military families to the employment, education, and health care services and support they deserve. I am standing with Mike because he has the experience, integrity, and self-discipline to lead our armed forces, unite our country, and rebuild America." Secretary Spencer will also speak at today's event in Norfolk.
As President, Mike will ensure that veterans and military families have economic security, access to health services that support their needs, and a Veterans Affairs (VA) that provides their earned benefits.
Announced yesterday, Mike's plan seeks to address challenges faced by veterans including high rates of homelessness and suicide and builds on the world-class health care research being done by the Department of Defense and Veterans Health Administration (VHA) into issues such as traumatic brain injury and chronic pain, to help all Americans.
Additionally, Mike's plan provides veterans with the skills they need to fill America's most critical jobs as well as a pathway to success in business and in the corporate world, as well as facilitating military-career advancement for women, immigrants and members of the LGBTQ+ community.
During the event, Mike was joined by Tessa Robinson: a Navy spouse, mother of two, and the Managing Editor for We Are The Mighty. Tessa will discuss her experience and service to the country as a military spouse, having reinvented her career as a writer courtesy of military life.
"The fact is, we are still a nation at war. And we need leadership to run our country who will be calm under pressure, measured in their responses and who have consistently demonstrated integrity in their decision making, so that our military families and our soldiers, Coasties, Marines, Guardsmen, and sailors are seen as human beings – mommies and daddies, sons and daughters – not political pawns," said Tessa Robinson.
"We need leadership to build bridges on the world stage, not to escalate conflicts via Twitter. We need leaders who will fight for diplomacy and democracy and who believe with their very beings that America is already great."
The campaign today also released a television ad highlighting Mike Bloomberg's commitment to America's Armed Forces and their families during and post their service careers.
Mike has a long record of supporting military service members, veterans, and their families. As a mayor, businessman, and through his philanthropic work, he has always provided support for veterans as they transition into civilian life.
As mayor, Mike championed initiatives to address veteran health and homelessness challenges and expanded economic opportunities for servicemembers. In contrast, President Trump has demeaned and disrespected our most decorated military leaders and Gold Star parents.
Despite vowing to support America's veterans, President Trump has proposed federal budget cuts, sought to undermine the Affordable Care Act (ACA) and Medicaid. He has gutted critical nutrition and other programs used by the most vulnerable veterans and their families.
On Thursday, February 6, U.S. Navy veteran and Congresswoman Mikie Sherrill (NJ-11), also endorsed Mike for president.
Learn more about Mike's plans to support veterans and military families in this fact sheet.
EDITORIAL DISCLOSURE
All content herein is owned by author exclusively.  Expressed opinions are NOT necessarily the views of VNR, authors, affiliates, advertisers, sponsors, partners, technicians or Veterans Today Network.  Some content may be satirical in nature. 
All images within are full responsibility of author and NOT VNR.
POLITICAL PARTY POLICY: We intentionally remove all references to political party affiliation when highlighting elected officials.  We believe in judging actions taken by politicians and NOT what party they belong to.  For the same reason, we are also advocates for removing reference to political party affiliation on all ballots nationwide.
Read Full Policy Notice
-
Comment Policy