With Veterans Day just a week away, we wanted to follow up highlighting the services the American Red Cross provides year-round to the military, veterans and their families.  Below here are some good things they provide;
Hero Care App: Military members, veterans, and their families can access these Red Cross services by downloading the FREE Red Cross Hero Care App on any Apple or Android device.
Reconnection Workshops: Transitioning to military and veteran service can be hard, and Red Cross Reconnection Workshops aim to ease the stress that comes with these changes. This free, confidential program offers effective ways to work through challenges, improve wellbeing and build skills through small-group discussion and hands-on activities.
Connecting the Community: Red Cross chapters maintain relationships with key partners in their region and can connect veterans and their families with them to get the help they need. These vital services include responding to emergency needs for food, clothing, and shelter, referrals to counseling services, and information on veterans' cemeteries and burial benefits. Find out more about Red Cross services for veterans here. redcross.org
Military Veteran Caregiver Network (MCVN): This Red Cross network is also available for veterans and their caregivers to offer support for the country's approximately 5.5 million caregivers of military and veteran wounded, ill or injured. See more about the MCVN here at redcross.org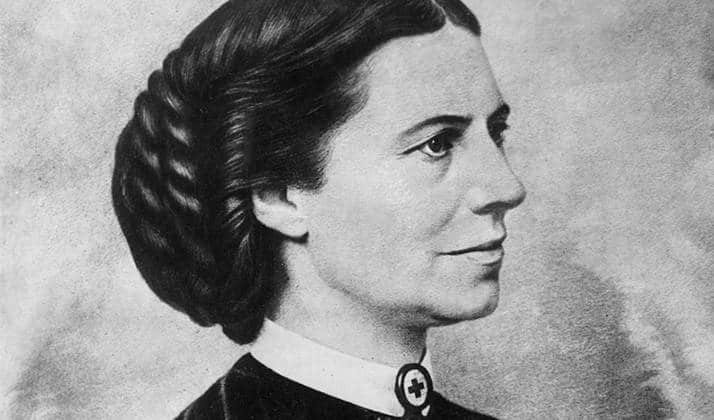 What You Can Do: Many Red Cross volunteers are veterans who continue to support their communities after their active duty service ends, and about 6% of Red Cross employees include transitioning military or veterans. Tens of thousands of Red Cross volunteers also serve in Veterans Administration (VA) and military hospitals across the nation and around the world. These volunteers support such areas as rehabilitation, recreation, administration, and personal services to the men and women who are now cared for each day in these facilities. To learn more about how you can give back in your community this Veterans Day, visit redcross.org/volunteer.
---
HISTORY OF RED CROSS:  Clarissa Harlowe Barton, known as Clara, is one of the most honored women in American history. Barton risked her life to bring supplies and support to soldiers in the field during the Civil War. She founded the American Red Cross in 1881, at age 59, and led it for the next 23 years.
EDITORIAL DISCLOSURE
All content herein is owned by author exclusively.  Expressed opinions are NOT necessarily the views of VNR, authors, affiliates, advertisers, sponsors, partners, technicians or Veterans Today Network.  Some content may be satirical in nature. 
All images within are full responsibility of author and NOT VNR.
POLITICAL PARTY POLICY: We intentionally remove all references to political party affiliation when highlighting elected officials.  We believe in judging actions taken by politicians and NOT what party they belong to.  For the same reason, we are also advocates for removing reference to political party affiliation on all ballots nationwide.
Read Full Policy Notice
-
Comment Policy