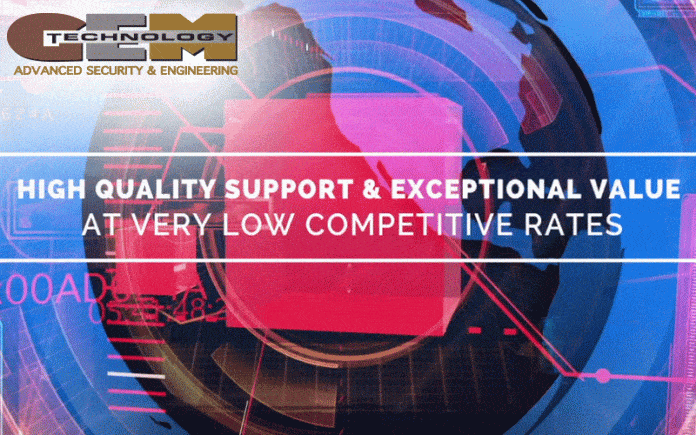 GEM Technology (GEM) is a premier minority woman-owned, small disadvantaged business support services provider of precision executed High Level Safeguards & Security Services, Physical Security, Investigation Services, Emergency Management, Engineering, Environmental & Safety Services, Cyber Security, Information Solutions & Services, and Intelligence. Their quality staff and experts deliver the right combination of domain and multi-discipline expertise to their clients. As a successful small business, GEM strives to deliver compliant and responsive deliverables that are effective in meeting all client goals and objectives.
GEM is a Federal government contractor providing highly skilled staff on most tasks. For fast efficient contracting purposes, GEM has established several GSA Schedule contracts, and lucrative BPAs and BOAs are in place to substantially curtail the time and effort to award a contract.
GEM client evaluations show that over 95% of GEM's customers have rated their performance as exceeding all expectations. Any client contracting with GEM will receive the same high level support and innovation exceeding the client's goals and mission.
Author Details
Since 2011, VNR, formerly known as VNN, has operated in alternative media and information space for U.S. Military Veterans.
EDITORIAL DISCLOSURE
All content herein is owned by author exclusively.  Expressed opinions are NOT necessarily the views of VNR, authors, affiliates, advertisers, sponsors, partners, technicians or Veterans Today Network.  Some content may be satirical in nature. 
All images within are full responsibility of author and NOT VNR.
POLITICAL PARTY POLICY: We intentionally remove all references to political party affiliation when highlighting elected officials.  We believe in judging actions taken by politicians and NOT what party they belong to.  For the same reason, we are also advocates for removing reference to political party affiliation on all ballots nationwide.
Read Full Policy Notice
-
Comment Policy