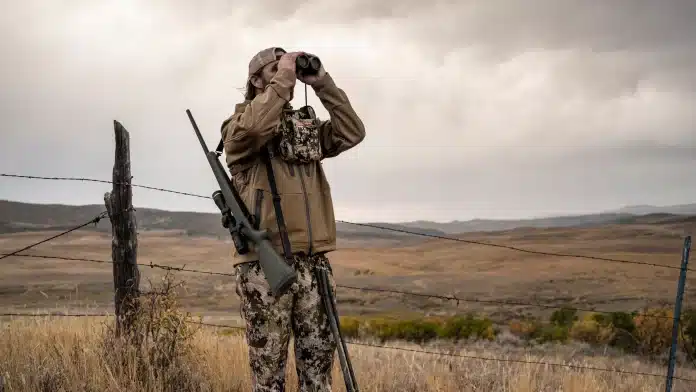 If you're planning a hunting trip, you'll need to get prepared well ahead of hunting season. The last thing you'll want is to be scrambling to get everything you need because you left it to the last minute – that's how you forget things, and when you forget things on a hunting trip, you won't be able to enjoy it as much as you otherwise might.
That's why it's worthwhile to make a list and buy everything you need with plenty of time to spare. If you're not sure what you're going to need, read on for some of the most useful pieces of equipment for any hunting trip.
Hunting Knife
The hunting knife is potentially one of the most important pieces of kit any hunter will need since it can do so much and be so useful. If you want to
buy knives online
, you'll need to be a certain age, and you'll need to know just what you're looking for, so take your time over this. Don't just buy the first knife you see, as different knives do different jobs, and the better-quality knives do those jobs much more efficiently.
–
At the very least, you'll need a knife with a sharp blade (and
one that can be sharpened
when the blade starts to get dull) and that has a rubber handle for the best grip. Other details will depend on what kind of hunting you're doing and what use is needed.
–
Backpack
No matter what other equipment you take, whether it's a little or a lot, you're going to need a good backpack to put it all in. You can't carry everything by hand (even the simplest hunting trip will need a fair amount of equipment); using a holdall or grocery shopping bag won't be helpful since you need to keep your hands free. That's why a backpack is the best option; it will be on your shoulders and across your back, and your hands will be free to hunt.
Don't buy a brightly colored backpack, as you'll stand out when hunting, and it's better to blend in. It must also be very sturdy and have a gun-carry system included. It's best to go to a specific hunting store to find this kind of bag (either on or offline) because it does need some specific requirements included.
Binoculars
No matter how great your eyesight is, you won't be able to see everything in the woods, and the further something is away, the harder it will be to see what it is. When hunting, you need to blend in, as we've said, but that will often mean not being able to get as close as you might like to the animals you're hunting.
This is where binoculars will be useful. You can use these to get a much better look at your prey, and they are a safety measure too. Hunting can be dangerous, and you'll want to ensure you know exactly what you're aiming at before pulling the trigger – binoculars will give you that safety net.
EDITORIAL DISCLOSURE
All content herein is owned by author exclusively.  Expressed opinions are NOT necessarily the views of VNR, authors, affiliates, advertisers, sponsors, partners, technicians, or VT Network.  Some content may be satirical in nature. 
All images within are full responsibility of the author and NOT VNR.
POLITICAL PARTY POLICY: We intentionally remove all references to political party affiliation when highlighting elected officials.  We believe in judging actions taken by politicians and NOT what party they belong to.  For the same reason, we are also advocates for removing references to political party affiliation on all ballots nationwide.
Read Full Policy Notice
-
Comment Policy