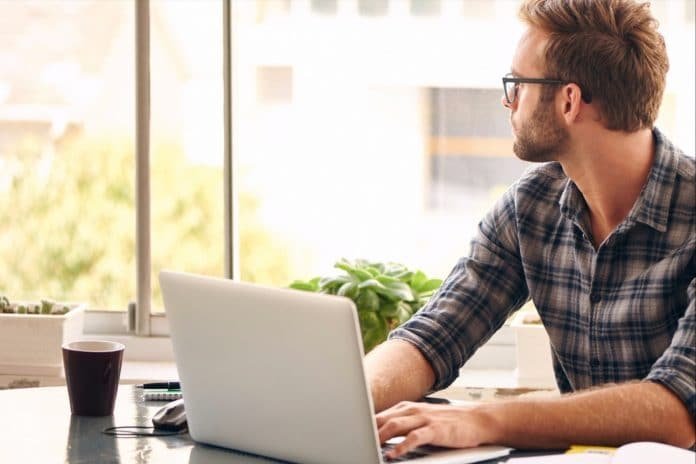 Today the Internet gives lots of opportunities to work remotely with some particular company or to become a freelancer. A person can acquire a new skill and use it for profit.  You can even become a research paper writer if you want it.  More and more international companies are implementing the values of corporate responsibility and diversity. We are glad to share the ways veterans can pick up work from home.
Here is a list of six most suitable jobs for disabled veterans in 2019. We've also combined it into groups by the skills required.
Writing Skills and Language Proficiency
Essay Writer
If you feel comfortable writing something from scratch, you should consider an essay writing job.
It would be easier for you if you did write some papers on your own at least during your studying process in school or college.
There are plenty of online companies you could work with. Simple Internet search "become an essay writer" will give you a dozen of pages with companies that provide writing services for students. Choose a trustworthy essay writer service, apply through their in-site form, and wait for feedback. It is a broad market with great demand, especially during high season in colleges and universities.
Here are some tips on how to become a pro in the article writing:
Research your topic – read other studies and essays on the given topic to get some ideas and formulate your vision;
Organize the writing process. Note all the suggestions and follow the structure with the main points you want to express. Don't ignore a basic essay outline with an introduction, body paragraphs, and conclusion;
Follow given end date – writers tend to procrastinate and submit the final document after a deadline. Avoid this as it may affect your reputation and cause not pleasant reviews from customers.
Translator
There is a variety of translation jobs available. There are in-person positions of a simultaneous corporate translator, event translator, court translator. Besides, there are jobs in this field you can do remotely:
Websites adaptation – almost every e-commerce project, blog, or an internet shop needs a site in a few languages to be able to widen the target audience;
Game adaptation. Online games have become popular across the globe from the times of the first PC and game console were created. In the past decade, there was upheaval in mobile gaming. Every successful game in the industry has a multi-language option. This is the area of a never-ending source of work as new games appear on the market every day;
Translation of scientific papers – this job may require in-depth knowledge of the specific area. You have to possess a vast vocabulary of the target language to translate, for example, a medical-related study. That may require a particular education level in the field;
Fiction book translation – an author who is writing novels, wants his creation to be known worldwide. That's why so many job offers of book translation are easy to find on the freelance job boards.
The translator needs to be fluent in another language, have a high level of accuracy and enough patience for the job, but it is quite rewarding.
Transcriptionist
Remote transcriptionist job involves providing accurate transcripts of audio or video files on different topics. To start this job person needs to have great listening and typing skills, a good understanding of target language.
Excellent Communication Skills
Customer Support
Remote customer support specialist is another opportunity in a fast-growing market. The tools you need to have are a personal computer, steady WI-Fi, call and chat software (usually, companies provide those). Most importantly, someone considering this job should bear in mind what this job is about:
communicating with users all the time;
the ability not to overreact to negative comments when they appear;
Other specifications of this position are little contact with other departments, excellent oral English, the ability to resolve requests on your own or with little help of a supervisor and track down some data about customers' questions.
Virtual Assistant
Nowadays, many businesses of all levels have a strong outsource team. A virtual assistant is a position that entails helping management to set up meeting appointments, taking notes on a conference call, answering client emails, booking business trips. This job is suitable for someone who is highly organized. Here, your military background may play a leading role.
Social Media Manager and Targetologist
This job represents how the world changed in the 21st century. Now, with so many growing social networks available and few giants on the market, any type of business should be present there.
People are searching and expecting to get location information, opening hours, a range of goods, and services on Facebook and Instagram. Therefore, companies should be present and have all the info ready. That is why the Social Media Manager position is in high demand on job boards.
Another part of social management is targeting advertisements. This is the true job of 2019, and the trend shows it will be popular for many years to come. You will have to know how to determine the target audience, create an advertisement campaign, read the critical indicators in reports, and optimize a campaign.
The leading social network here is Facebook, which has all the needed campaign management tools on-site.
Final Words
There are plenty of opportunities to make money online in today's world. Many companies don't even have an office building and employees in classical understanding. There are only specialists in outsourcing. Besides, you can work as an independent freelancer.
There are tons of freelance networks if you consider this path.
Whatever way you choose will bring exciting tasks and economic freedom. Thank you for serving!
EDITORIAL DISCLOSURE
All content herein is owned by author exclusively.  Expressed opinions are NOT necessarily the views of VNR, authors, affiliates, advertisers, sponsors, partners, technicians, or VT Network.  Some content may be satirical in nature. 
All images within are full responsibility of the author and NOT VNR.
POLITICAL PARTY POLICY: We intentionally remove all references to political party affiliation when highlighting elected officials.  We believe in judging actions taken by politicians and NOT what party they belong to.  For the same reason, we are also advocates for removing references to political party affiliation on all ballots nationwide.
Read Full Policy Notice
-
Comment Policy