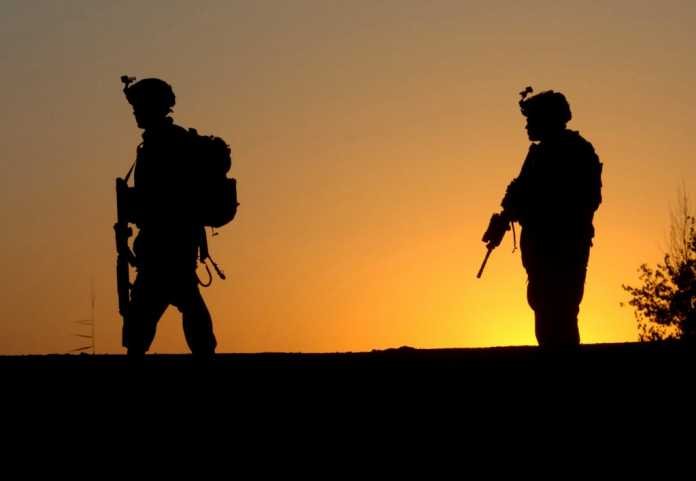 At the start of America's wars in Iraq and Afghanistan, military commanders were faced with a seemingly mundane problem: how to dispose of the wreckage created by bombs and battle, and the waste created by more than 100,000 military personnel. This soon became a serious issue — every soldier was said to be producing an average of 10 pounds of trash per day — and the DOD decided to construct open-air burn pits on military bases to incinerate the trash.
The Pentagon contracted the firm Kellogg, Brown, and Root (KBR) to get the job done, and by May of 2003, there were more than 270 burn pits operating on military bases across Iraq and Afghanistan. Many of the pits were massive — some as large as 10 acres, burning more than 50 tons of trash a day. Most pits operated 24 hours a day, seven days a week, in close proximity to where service members slept and worked. The acrid smoke and ash from the pits was a constant annoyance to soldiers.
From 2002 until 2009, there was no regulation for what could or could not be burned. And so KBR burned Styrofoam, plastics, tires, pesticide containers, batteries, medical waste, and even human body parts. According to a 2010 Government Accountability Report, more than 1,000 known toxins and carcinogens were burned in the pits.
"Read the Full Article at news.vice.com >>>>"
EDITORIAL DISCLOSURE
All content herein is owned by author exclusively.  Expressed opinions are NOT necessarily the views of VNR, authors, affiliates, advertisers, sponsors, partners, technicians or Veterans Today Network.  Some content may be satirical in nature. 
All images within are full responsibility of author and NOT VNR.
POLITICAL PARTY POLICY: We intentionally remove all references to political party affiliation when highlighting elected officials.  We believe in judging actions taken by politicians and NOT what party they belong to.  For the same reason, we are also advocates for removing reference to political party affiliation on all ballots nationwide.
Read Full Policy Notice
-
Comment Policy